DESIGNING A GREAT YARD
Creating a plan will help you get the most out of your landscape while considering issues like cost, function, aesthetic preferences, maintenance requirements, water efficiency and energy efficiency. You can tailor the plan to suit your taste, your needs and your checkbook.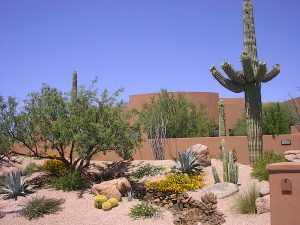 The plan will serve as a guide throughout the landscaping process. It will help you stay focused and can help to avoid time consuming and costly mistakes. When developing a plan, think long-term. You may decide to complete your landscape all at once or in stages. Regardless of your approach, take the time to develop a complete plan for your yard.