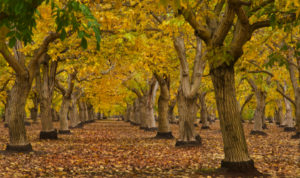 We know choosing a Chandler landscaper can be an important decision. Like most local residents, you probably spend a lot of time outdoors and you want a place you can enjoy and where you can relax. You also take a lot of pride in your home, and you want a landscaper who helps ensure your outdoor spaces are worthy of that pride. Here are some things you should expect from your landscaper:
Quality and care: your landscaper should treat your property as if it were their own. They should make it their top priority to keep your outdoor spaces beautiful and inviting—a beautiful retreat for your family as well as your visitors.
Customer service: your landscaper should provide you with top-notch service. This means arriving on time, treating you with consideration and treating you and your property with the utmost respect.
Integrity: your landscaper should operate in an ethical and respectable manner. Finding a Chandler landscaper that is licensed, bonded and insured is important. This will ensure that the job is done well and that you or the company is not held responsible for any damages or injuries that may occur while working at your home. The company can prove their status by providing you with their ROC number which you can verify through azroc.gov.
Affordability: Cost is an important consideration for any home maintenance service. Your landscaper should provide detailed information about exactly what services they can provide according to your budget—and then they should follow through by sticking to that estimate and making it a priority to keep costs reasonable.
You expect a lot from your Chandler landscaper, and rightly so. We strive to meet and exceed your expectations. Contact us to discuss how we can help you.