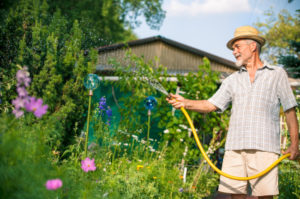 When it comes to Tempe landscape maintenance, it's important to find someone with the skills and experience to create and maintain beautiful landscaping that will thrive in this climate. At Corona Landscape, we're experts in Tempe landscape maintenance. We're a family-owned and operated full-service Chandler landscaper, providing residential landscape maintenance in Mesa, Tempe, Chandler, Gilbert, Ahwatukee and Ocotillo.
Tempe landscape maintenance is the core of our business, and we strive to be the best. We take great pride in maintaining your landscaping just as we would if it were our own home. We'll ensure your outdoor living spaces are a beautiful part of your home, one that will be sure to impress your visitors. And while looks are a priority, peace of mind is equally important. You've got lots of things to worry about, but landscaping shouldn't be one of them. Our goal is to take the day-to-day hassle out of maintaining your landscape by offering a variety of services and developing a long-term relationship with you. We can provide weekly or bi-weekly service, or a custom schedule to fit your maintenance needs.
Contact us to discuss your Tempe landscape maintenance needs!