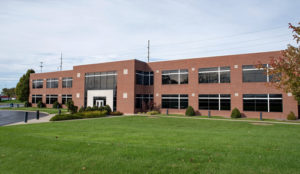 It's no secret that commercial landscaping in Arizona can play a critical role in a business' success. After all, a polished, well-cared-for landscape can make all of the difference between success and failure for a company today.
Think about it: a poorly manicured exterior has the potential to drive prospective customers away. For example, if a hotel does not have a well-maintained exterior, customers might assume that the inside is poorly maintained, as well.
Here are two big trends most popular in commercial landscaping today:
Water Conservation
At Corona Landscape, we are seeing a large number of commercial properties increasingly embrace smart water management.
The use of water conserving spray heads, smart irrigation controllers, targeted irrigation techniques, and even weather stations are all gaining popularity in commercial landscaping right now. We believe this trend will likely continue throughout 2016 as many of these measures save both water and money, a win-win for property managers.
Container Landscaping
Container landscaping is great for office buildings, parks or even event/wedding venues due to its extreme versatility.
This style of landscaping is created by spreading the plants over a given area. Sturdy, colorful plants are typically used in this type of landscaping. The best part: the design and layout of container landscaping can be changed overnight, with very minimal effort.
The above landscaping ideas can ultimately save businesses time and money. In addition, they can help today's commercial buildings develop a professional, clean looking exterior that will make customers want to visit, and perhaps even return.
For more information about commercial landscaping in Arizona, or about services available at Corona Landscape, contact us today.