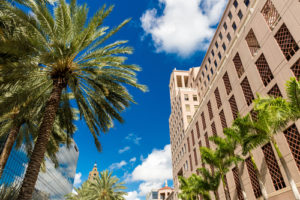 Signing a contract for commercial landscaping in Tempe is the same as any other contract. It is important to read through it and understand all the important points before you sign it. You want to make sure you know exactly what is included and if the company is qualified to handle the project. Having an attractive landscape around your business is important, so treat discussions with potential landscapers like an interview process to make sure they are a good fit for you.
Here are three important questions to ask the landscaping company before signing a maintenance contract with them.
What Services Are Included?
Surprisingly, many times this question will not be asked. But it is important because this question will define what services will be provided and will also help you determine if the company is the right fit for your property. You want to ensure that they can meet all of your landscape maintenance needs, so ask them to go into detail about the services that are included.
All of the services they will be providing for your site should be listed in the contract. Instead of just writing they will be giving you landscape maintenance services, the contract should detail what that includes such as lawn mowing, edging, fertilization and irrigation adjustment.
The contract should also include the service plan; the number of mowings and trimmings, how and when they will adjust the irrigation, etc. This will give you an idea of how extensively they will take care of your property.
Do They Have the Right Experience?
In addition to ensuring the company is including all of the services you need in the contract, it is important to make sure that they have needed experience to execute the tasks properly and safely. Here are some questions to ask to determine their level of qualification:
How long have they been in business?
How long have their employees been working in the landscaping business?
Do they have clients that you can talk with?
Are there any local properties that they manage that you can visit?
Make sure the commercial landscaping company has maintained a property that is similar in size and needs as yours. Observing properties that they are currently working on will give you real-world examples of the services outlined in the contract.
Can We Make Changes to the Contract Later?
A contract does not need to be final and unchangeable if both you and the landscaping company desire some changes to be made. For example, you may decide you want to add a service that wasn't originally included in the contract. Or you want to make changes to the plants or materials that you had decided on previously.
A good landscaping company in Tempe will realize that changes happen and will be willing to work with you. To make changes, both you and the company will need to agree to it and change the contract, with signatures showing the changes as well as documenting the change so that there will be no confusion in the future.
In short, contracts are meant to protect both parties; it guarantees that services are performed as expected and that payments are made accordingly. Make sure expectations are met for both parties by first asking the right questions and ensuring all agreed-to information is in the contract.
To get started, contact Corona Landscape today – your Tempe landscaper serving businesses in Mesa, Tempe, Chandler, Gilbert, Ahwatukee and Ocotillo, AZ. We are licensed, bonded and insured (ROC #268146). Call 602-373-9100 today.