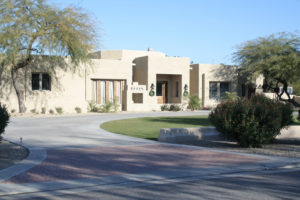 The town of Tempe, like many municipalities in Arizona view exterior maintenance, lawn care and landscaping upkeep very seriously.
Think about it: all it takes is one poorly maintained property to reflect a negative image of an entire neighborhood. Furthermore, surrounding homeowners simply cannot enjoy their own home exterior if they have to stare at a neighboring eyesore day in and day out.
In some areas, neglected properties can sometimes present health or safety concerns. As a result, many cities and towns have serious regulations in place that dictate mandatory exterior property requirements.
Still Not Convinced?
Failure to properly maintain your property, including your lawn and trees, can put homeowners at serious risk of receiving a complaint from their municipality, which in some cases, might include a fine.
With this said, unfortunately, a large number of property owners are often much too busy and don't have the proper amount of time to provide their lawn and properties with the expert care they need.
Fortunately, there's a solution to this challenge. Corona Landscape is a leader in the Tempe landscaping industry, and we can ensure that your property is always beautiful and well-maintained. Contact us today for details.