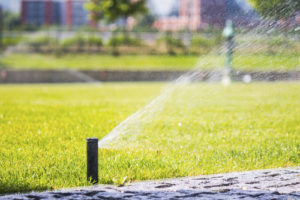 Like all other living creatures, plants need water in order to survive. While many types of plants that thrive in the Arizona climate can subsist with relatively moderate amounts of water, it is still critical that they receive a sufficient amount of water on a consistent basis.
Businesses that invest in creating a beautiful landscaping arrangement for their property want to do everything possible to ensure this plant life endures and thrives, while also remaining healthy. An effective irrigation system is the key to achieving that goal.
Commercial irrigation system installation is a specialized skill that must be handled by experienced professionals. The system must be designed and installed in exactly the right manner, so the entire system works together seamlessly.
If an irrigation system isn't installed properly, it could operate in a way that wastes valuable water and other resources. Just as important, an ineffective system could put the health of the plant life in jeopardy.
We have years of experience installing all types of irrigation systems, ranging from basic to complex. We know how important proper water distribution is to your lawn, shrubs and other plants so we will handle every step of the process with painstaking care.
Contact Corona Landscape to discuss your commercial irrigation system installation needs.