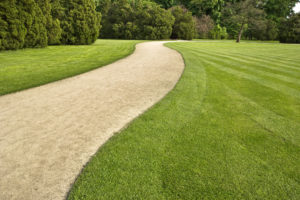 When searching for a commercial landscaper, you want to select a firm that you can trust to maintain and protect your property with the utmost care. They will be responsible for resources that are valuable to your business, and that convey your company's professional image.
This may not be an easy decision for you, especially if you haven't used a landscaping contractor before. (Or worse, if you have and were disappointed with the results.) That's why we strive to deliver results that will leave you impressed, and help you feel confident that you have chosen wisely.
We respect our customers, and also respect their time and money. Our landscaping plans are always designed to help our clients save time and money. Conserving water and energy is a top priority for us, because we realize our customers have budget constraints to consider. Of course, conserving natural resources is also very important to us.
You trust us with your property (and, by extension, your business' image). That's a responsibility we don't take lightly. We know your professional reputation is important to you, and we feel the same way. That's why we are dedicated to upholding the positive reputation we have worked so hard to earn in this area. Our business is based on a foundation of trust and commitment. You need someone reliable and dependable, and we will provide quality services and deliver what we promise.
Corona Landscape is a leader in the local commercial landscaping industry, and we serve customers throughout the Mesa, Chandler, Gilbert areas and the surrounding regions.