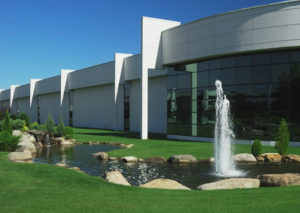 Most businesses have facilities or property they must maintain, which is an additional responsibility for the staff. This is something you must consider when planning the tasks involved with starting or maintaining a business. You want your property to give a positive impression to customers and visitors, and also want it to be a pleasant environment for your employees.
If you are starting a new business or expanding an existing one, this is the perfect time to reach out to us. You can enlist our help in planning the initial design and makeup for your outdoor areas. That will ensure that your visions for the space align with what is practical and ideal for the local climate. You want to select trees and plant life that will remain healthy even during extreme Arizona conditions.
No matter what type of business you may have, we can provide commercial landscaping services that meet your individual needs. We serve businesses from a wide range of industries, including industrial, commercial and multi-family residential operations. Our clients have properties of varying sizes, and each has its own specific landscaping needs and challenges.
We would be happy to care for your business property. For the best commercial landscaper in Tempe, contact Corona Landscape.